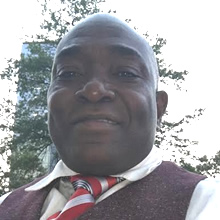 Mr. Isaac Mann is the President and Founder of the MIHILOV Foundation. He created the nonprofit organization because he is passionate about helping to support the personal development goals of people, especially those who are disadvantaged. His desire is to help people achieve their social, educational, professional development goals through the programs and services offered through the MIHILOV Foundation.
I became a travel consultant in March 1987 that led me to Hospitality Management, gain passion in Humanitarian Projects. Throughout my stay in a village popularly known as "ALHAJI",situated in the South Ablekumah Constituency in Accra, Ghana I became well known by my philanthropy. I migrated to the United States of America in April 2006.

After 10 years of stay I registered Mihilov Foundation Inc. in February 2016 to continue my Humanitarian Projects.