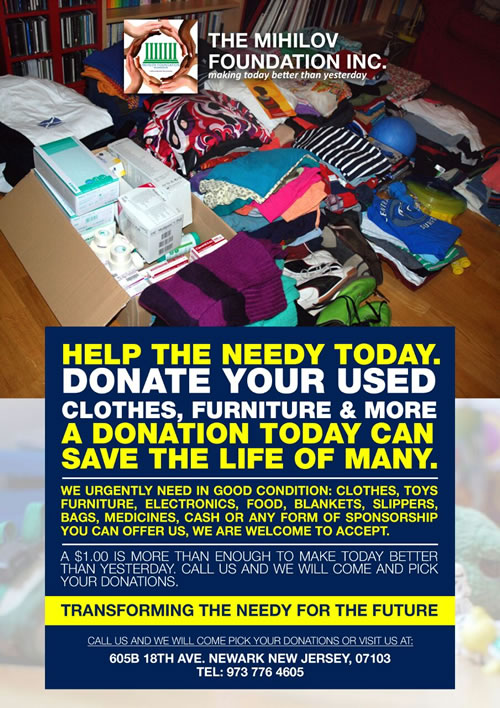 There are so many ways to help children and families who are connected to the MIHILOV Foundation!
A few ideas are listed below: 
1. Make a donation to the MIHILOV Foundation    
Donations can also be mailed to the following address:
MIHILOV FOUNDATION
P O BOX 3815
NEWARK NJ 07103
2. Register to be a volunteer to help with any of our programs. Please contact Isaac Mann, President & Founder at This email address is being protected from spambots. You need JavaScript enabled to view it..
3. If you would like assistance in planning a humanitarian trip to Ghana, West Africa, please email us at: This email address is being protected from spambots. You need JavaScript enabled to view it.
4. Host a fundraiser for the MIHILOV Foundation at your home. The staff can provide assistance with organization and planning of any fundraising activity.